In the first Beautification Awards ceremony since 2019, area businesses and landscapers were recognized for outstanding efforts to keep properties clean, visually pleasing and well-maintained.
The Beautification Board, which judged more than 500 properties, gave Beautification Awards to 386 properties. The Mayor's Award, which is earned by receiving a perfect score by three judges, went to Oakwood University.
"The Beautification program elevates pride of place in our community," Battle said. "When I see the list of award winners, I know each location is carefully attended by people who believe in bringing joy to others. I am grateful to the Beautification Board for recognizing these ongoing efforts to make Huntsville a very special place."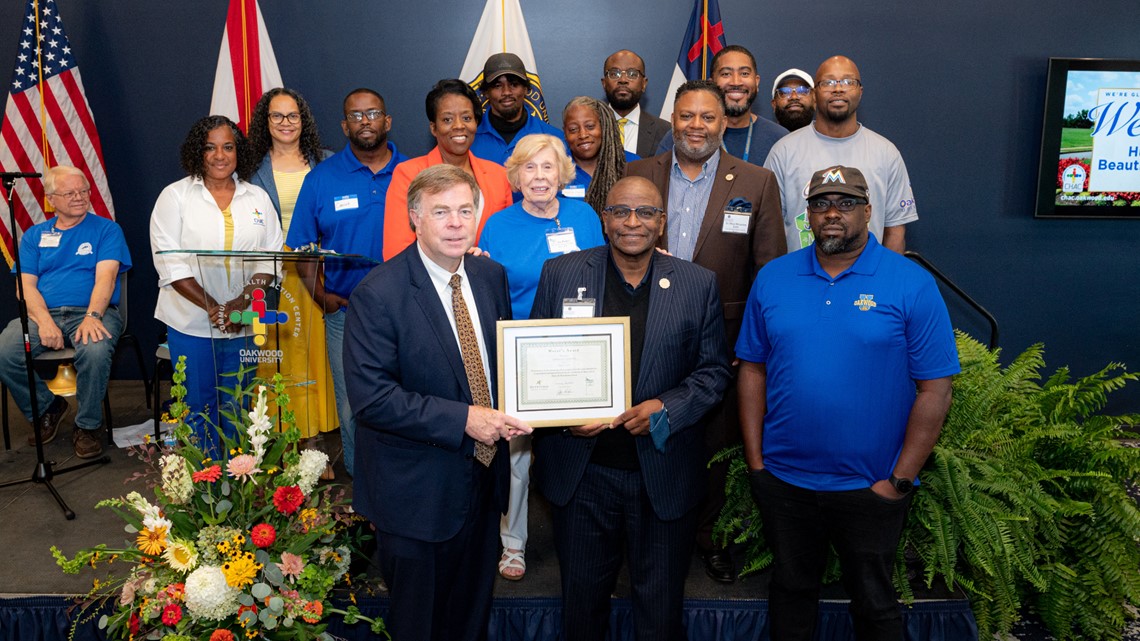 Additional awards were presented to the following winners:
Green Team also recognized Beautification Board President Joy Parker with a special recognition award from the City of Huntsville for her years of leadership on the board.