Eight people celebrate their new lives Monday as they graduate from the Madison County Adult Drug Court.
The program helps people become drug-free without going to jail and it saves you money since they aren't placed in the hands of the government.
One man graduating struggled with addiction for 15 years and has completely turned his life around. He's excited for his new life with his children and says whatever happens it will be better now that he's drug-free.
"When I started drug court I had the clothes on me and that's it," said Justin Crawford. "Now I have a house, I have a truck paid for, I have an awesome job, I got my kids at home. It's like a complete 180 to what I've been through."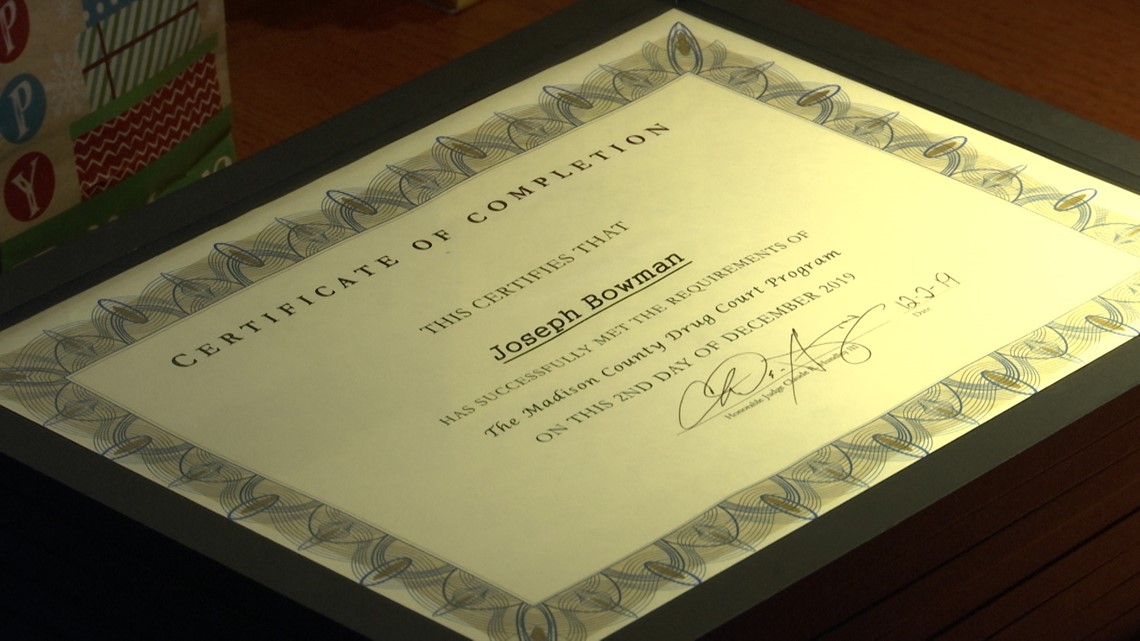 He encourages others to not give up fighting their addictions and says the judge's help and the program is the reason he's alive.
The Madison County Drug Court is one of the oldest in the state and has been around for 16 years.