BIRMINGHAM, Ala. — Stephen Briscoe, an eighth-grader from Hanceville Middle School in Cullman County, spelled his way to the championships and became winner of the 2023 Alabama Spelling Bee on Saturday. Held at the University of Alabama at Birmingham, the Kiwanis-sponsored event is a step on the way towards the Scripps National Spelling Bee in May.
Owen Brown, representing Madison County, and Dhilan Patel of Covington County, stood with Briscoe in the final round of competition.
The winning word, the district reported, was "SCHNELL," which means quickly or in a rapid manner, and is used as a direction in music.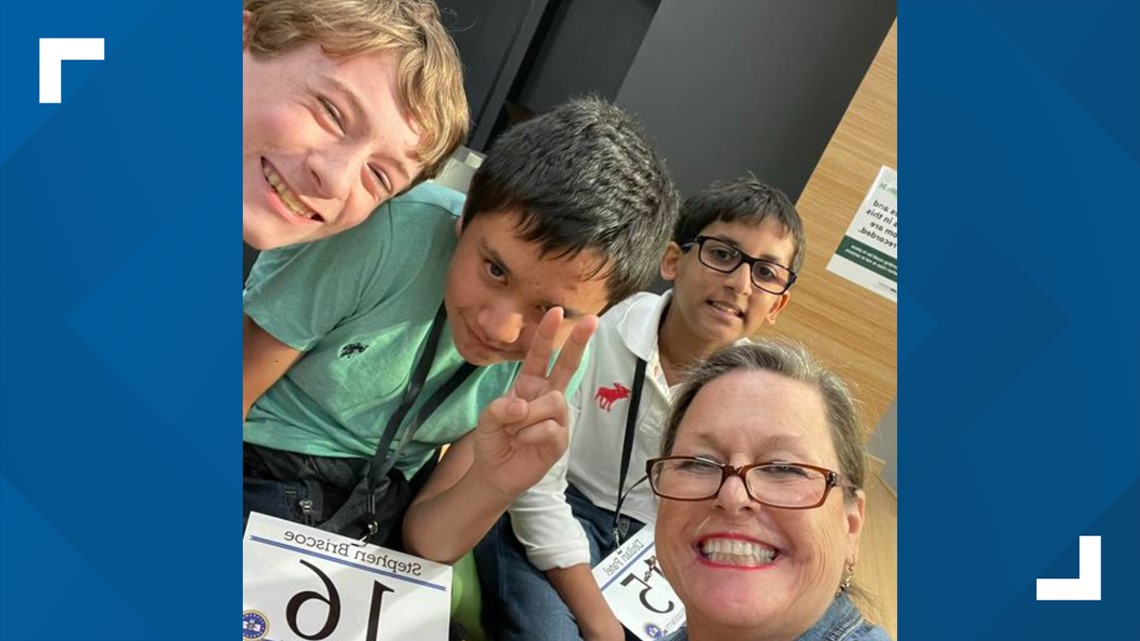 Cullman County Schools quickly took to social media praising Briscoe's performance. The district has held countywide spelling bees for 96 years, they said.
The path to nationals takes several steps - starting with individual school spelling bees. Then, regional heats such as this weekend's take place across the country to determine the lineup for the national Bee.
Bee Week 2023 takes place this year at the Gaylord National Resort & Convention Center in National Harbor, Maryland. About 200 competitors are expected at the May 28 finals, which are expected to again be hosted by "Reading Rainbow" host LeVar Burton.
The Bee is livestreamed on their official website, as well as several digital over-the-air networks including Ion Television.
2022's finals were won by Harini Logan in a first-ever spell-off round. Braydon Syx of Bibb County was the only Alabama representative in last year's Bee and made it to the semifinal round.
Speller 20, as the Bee described Syx, "has a very specific modus operandi - make everyone think he has no idea what he's spelling and then nail it perfectly at the last second."