ATHENS, Ala. — Fireworks are popular this time of year, and for those of you wanting to make your own show, what different types of fireworks can you buy? Gray Fireworks, owned by Marquis and Sherika Gray, has been around for four years, and the Grays' say things ramp up this time of year.
"Usually a couple days before the Fourth of July it gets really hectic. The day of the Fourth of July it's just…it's insane. so, the closer you get to the holiday, the more busier it becomes," said Marquis Gray. He encourages people to come get their fireworks early since they run out quick...and what are the most popular items?
He says everybody buys sparklers, roman candles and bottle rockets. "We've seen lately a lot of people buy poppets, they're very popular, and a lot of people have been buying the 200 gram, 500 gram cakes."
So what exactly are "gram cakes"?
"Cakes have become more popular I think in the last couple of years because of the presentation they give and how pretty they are when you shoot them off," explained Gray. That presentation bursts several different special effects into the air. The 500 gram cake is the largest bundle of fireworks allowed by law for consumers to pop without a license.


Other items like 'canisters' give off different explosions. Gray says, "You drop them down in a tube, you light it…one shot…you do have some double grade canisters…these are two shots, they go way up in the air like the fireworks shows, really pretty and you get a really good explosion but you've got to do them each individually."
You can also buy 'assortments' that have several different products inside. and the Grays have a special one called The Big Bang. "The big bang is something that we've definitely been known for. In one year we sold about 25 of those and those are for the customers that really want a large firework show…we've stocked up on those as well."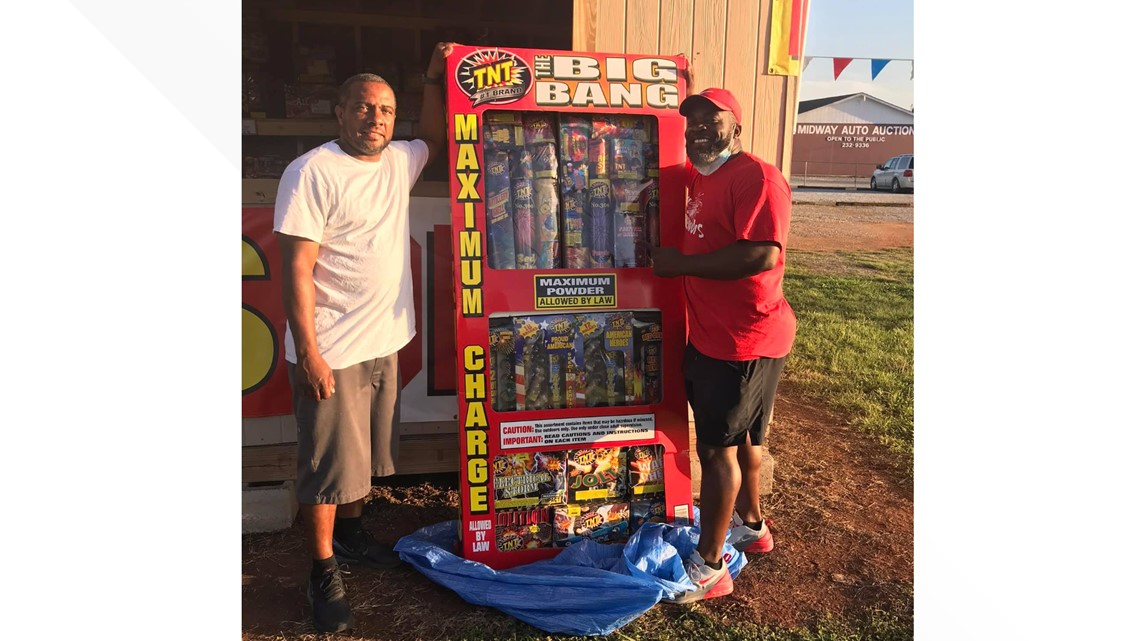 And this Big Bang is not the only unique thing about their store. It's also a family affair. Sherika Gray says, "It is for sure a family operated business and this is something that brings us closer together. We're here the entire time together, our kids are helping customers, helping with cash registers."
As a reminder, fireworks cannot be set off within city limits in most cities. Wondering if they're legal where you are? Call your local fire department or law enforcement agency.