HUNTSVILLE, Ala. — The iconic Saturn 1B rocket that greets travelers at the Alabama Welcome Center in Elkmont is set to be removed. While all decisions regarding the future of the rocket are up to the Alabama Tourism Department, Huntsville City Councilmember Bill Kling said he'd welcome the vessel in the Rocket City.
"Huntsville is 'The Rocket City.' We're proud of our heritage and I certainly think we could find a good home for it," he said.
The state tourism department has first dibs, but NASA's Marshall Space Flight Center and the U.S. Space and Rocket Center have already passed up taking on the rocket. If Limestone County doesn't want it, Kling says Huntsville has a few suitable spots.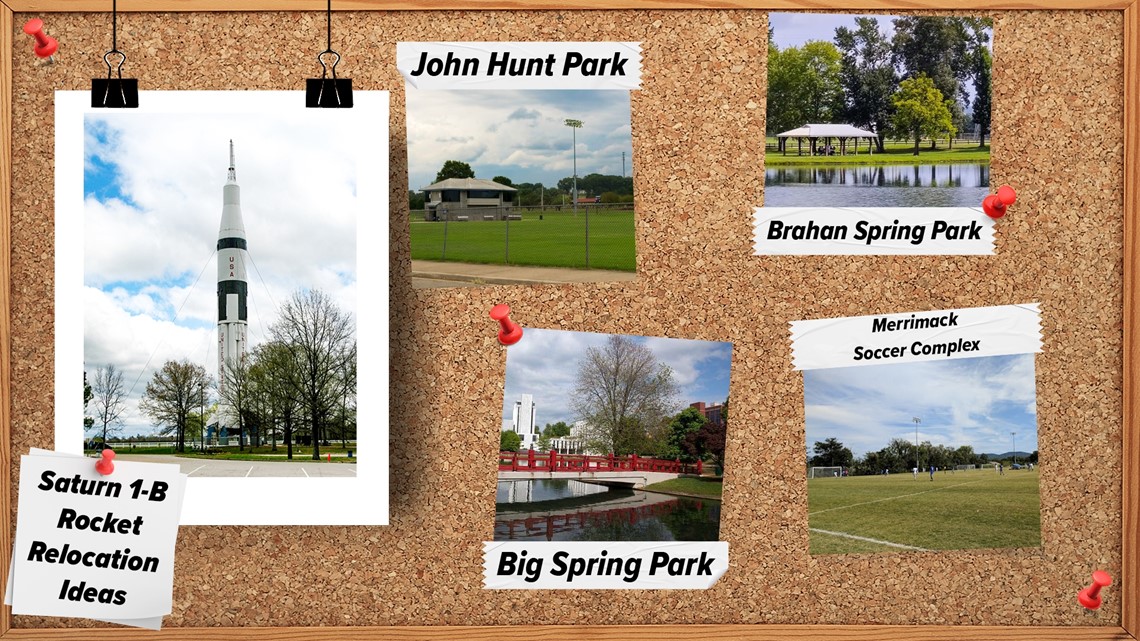 "A couple locations could potentially be like Big Spring Park, John Hunt Park, Merrimack Park, Brahan Springs Park could possibly have an area, too," said Huntsville's District 4 representative. "I think we could better salvage the rocket; instead of trying to erect it straight up, if we had it sideways the way the Saturn V rocket is at the Davidson Center at the Space and Rocket Center."
"What a great thing: people walking, picnicking, enjoying a good park and 'Hey, there's a Saturn 1B rocket!'"
While it's estimated it would cost over $7 million to reconstruct it, Kling thinks displaying it horizontally could be cheaper.
"We don't have to worry about the structure, the torque and the wind resistance, and at the same time it could be spruced up with a good coat of paint or two. And I think things like that could be done very cost-effectively."
Were the city of Huntsville to get formally involved, it would go through the city attorney's office and facilities departments to come up with a way to execute its transfer, assembly and upkeep.
For now, Kling's idea is just that: an idea. But he said it could be brought up as soon as the next City Council meeting on January 26th.
https://youtu.be/C-7CgMbdQ3E