HUNTSVILLE, Ala — Madison County is the second most visited county in the entire state.
Right behind Baldwin County, which you guessed it, is home to Alabama's Gulf Shore beaches!
But this is a perfect spot for The Rocket City to be, as we don't want to grow too much, too quickly.
"We've always had the goal of growing, but growing in measured amounts, not growing exponentially. But along with that growth, comes a lot of growth that has to happen to make sure that we can maintain our quality of life. It means that we have to grow our road systems," said City of Huntsville's Mayor, Tommy Battle.
Although the growth here is calculated, upgrades to the city are expected to continue in 2023, starting with roadways: One project has already started and will continue throughout 2023. The Memorial Parkway overpasses and service roads at Mastin Lake.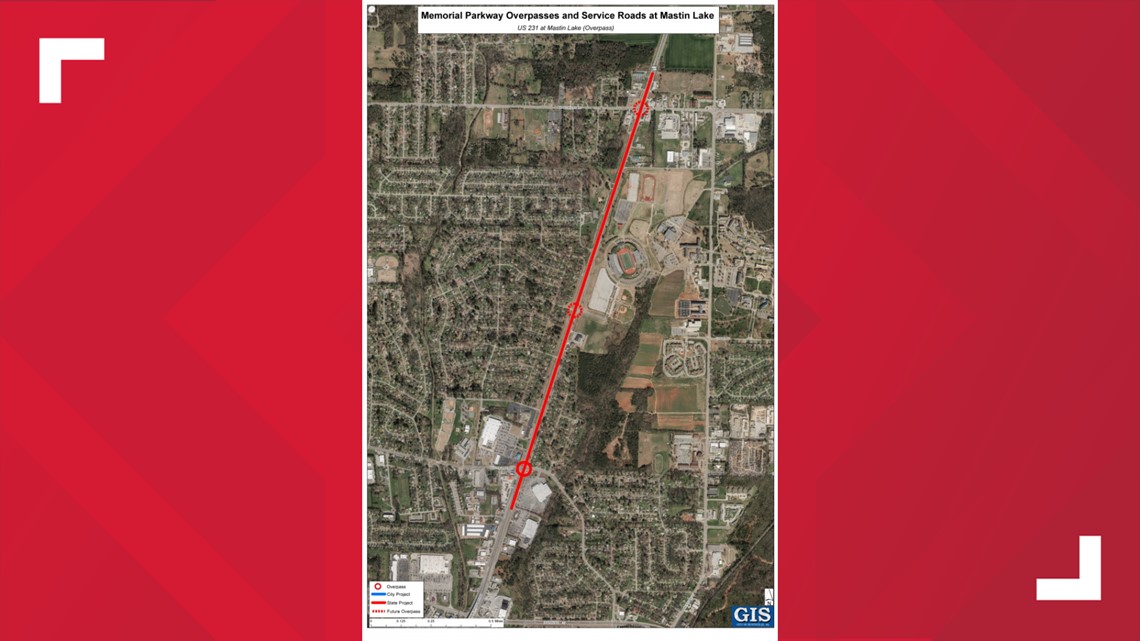 "It's funded and ready to go! The northern bypass should be starting right at the first of the year, right in the next couple of months, we should be starting the northern bypass. That one is engineered, funded and we got most of the utilities moved out of the way so that we can go ahead and start construction on it," said Mayor Battle.
Alongside roads getting a face life here in Huntsville, older buildings will receive the same fate, while new buildings continue to pop up.
"Both the federal courthouse and the city hall all through [will be being built all through] 2023. We'll finish up the first quarter of 2024 on those. But we've got a number of other buildings coming that will come online. The bank building at Jefferson and Holmes is coming to fruition finally. There are apartments that have started in the MidCity area, and those will be finishing too," said Mayor Battle.
As for entertainment and sports, we're already home to things like The Orion Amphitheater and The Trash Pandas, the Rocket City has many things up its sleeve for 2023.
"The Huntsville City Football Club. The new soccer team, they'll start playing at the newly renovated Joe Davis Stadium in John Hunt Park. And also there's a new museum that we've heard about. It's called the Museum of Information Explosion, it will be opening this year, hopefully in the summer. And it's right over here on University Drive," said Executive Vice President of the Huntsville/ Madison County Convention & Visitors Bureau, Charles Winters.
A famous face will also make his way to our space-loving city, and it may be by transporter.
"We've even got a pop culture expo coming up in April. I think this is the eighth year for it. William Shatner is scheduled to appear, so Captain Kirk will make his return to Huntsville hopefully in April," said Winters.
North Alabama is known to be a hotspot for many things, such as caving and biodiversity.
We're also a hotspot for bird watching, with the Alabama Tourism Department naming 2023 the year of Alabama birding.
"This year's campaign for 2023 is birding. So a lot of folks are bird watchers and so they come to the community and we've got a lot of different species for folks to see," said Winters.
Just as the city will experience changes this year, so will the visitor's center itself.
Making 2023, truly, a year of change for Huntsville and Madison County.
'We are looking at doing some renovations to the visitor center here. So while we invite you to come any time, I believe later this year, you'll see some changes for the center, which is almost 20 years old. So looking forward to that," said Winters.