Not the greatest start to the workweek with widespread rain plaguing much of the Tennessee Valley this morning and afternoon.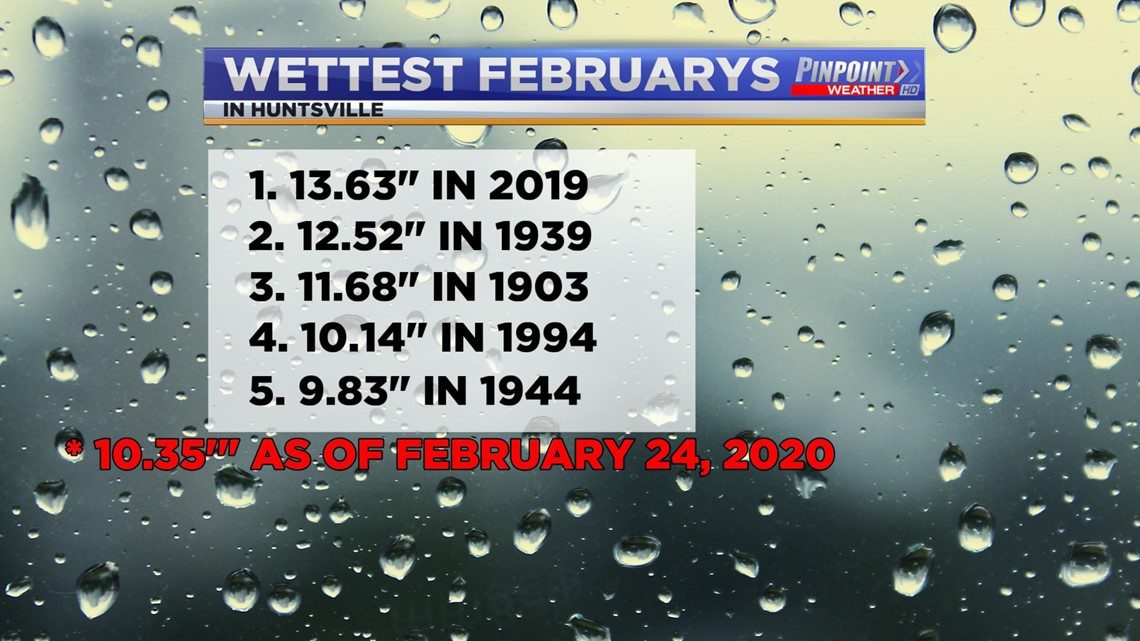 All of this adds to the large sum of rain we've seen this month. As of now, we would record February 2020 as the 4th wettest February on record. Pay close attention to the top spot. Almost makes this February more tolerable.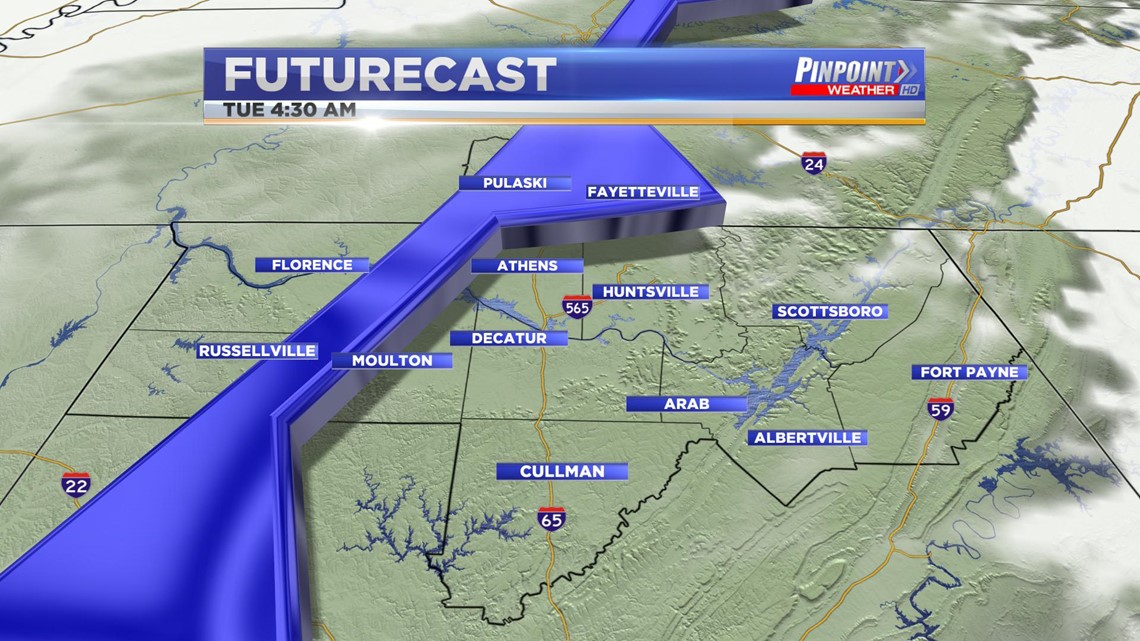 The good news is that the rain will come to an end with the passage of a cold front tonight/early Tuesday morning. I expect that by the morning commute we'll be dry, but we'll be cloudy across North Alabama.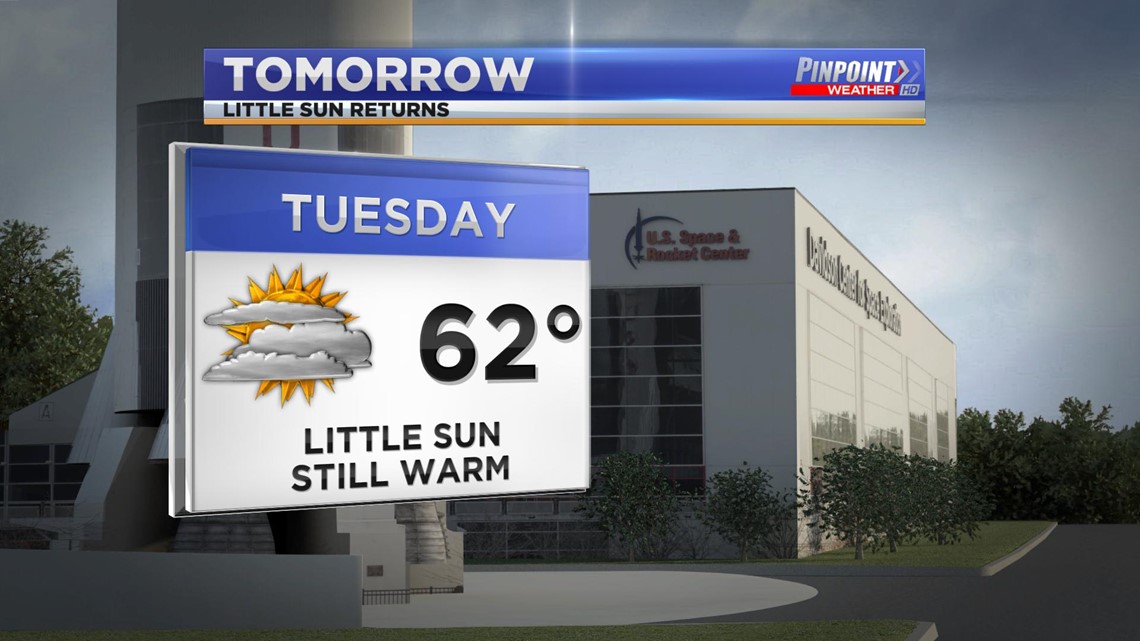 Now the cold front doesn't really mean we cool Tuesday afternoon. On the contrary, temperatures will warm into the lower 60s. Enjoy this while you can because it all comes to a grinding halt.
I want to show you this from the start. Watch as the cold front comes through tomorrow, but we don't see much of a change in our airmass behind it. Then pay attention to that second boundary that drops through the Tennessee Valley.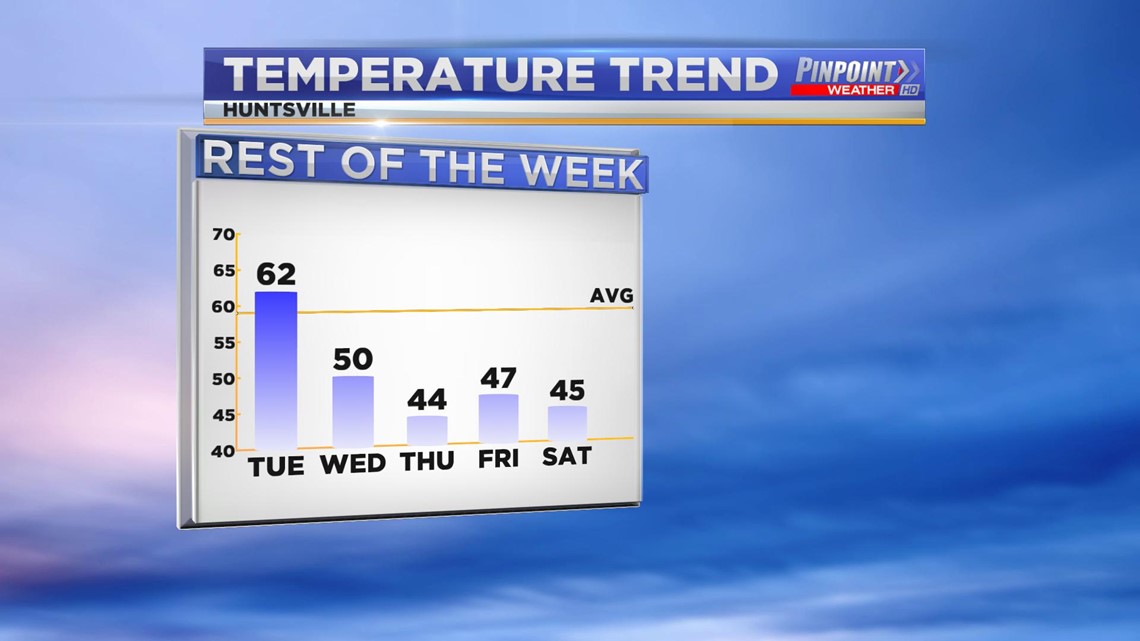 That second boundary drops through Tuesday evening and through Wednesday morning. From there we're talking about winter across the area despite being just 20 days from the start of Spring.