Eula Gann started as an ER nurse in North Alabama early last year, but just days before her new insurance started, she was diagnosed with Stage 3 Nasopharyngeal Squamous Cell Carcinoma of the head and neck.
Eula's husband, Jacob, says it was classified as preexisting, so she couldn't get any benefits to help pay for her treatments.
"We didn't really get a whole lot of help. That's why she continued to work and pushed herself even though she was feeling awful," said Eula's wife, Jacob Gann.
Despite the trouble with her insurance, she started high doses of chemotherapy and radiation, but it wasn't enough. Her cancer progressed to stage four.
"We went down to Cancer Treatment Centers of America. They looked at her and everything, and they thought about surgery," said Jacob. "But as they did more studies and everything with the biopsy, they found out that it was rare. They told us it was rare, but they found out it was really rare."
They say 0.02% of the population will get her type of cancer. They say several doctors have looked at her records, but none have been able to do much to help.
"Any kind of regular treatment and stuff can't penetrate it, so it just keeps going," said Jacob.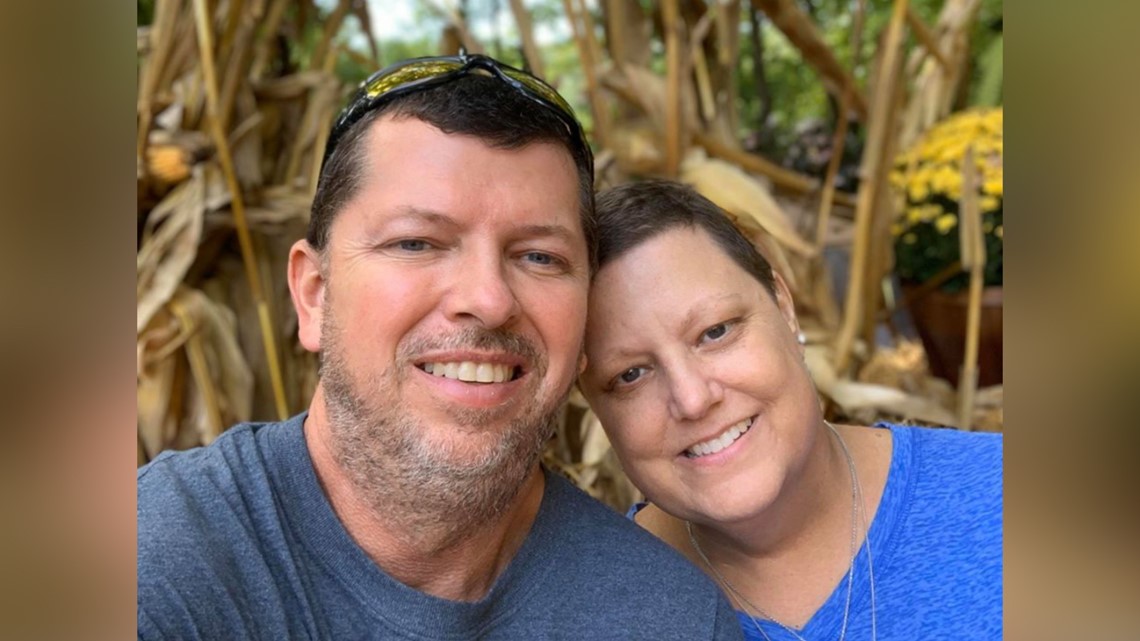 Many times, patients in this situation can become part of an experimental study that could potentially help them.
Clearview Cancer Institute Oncologist John Waples said, "There are always options here, but if they're not FDA approved, they have to be on an experimental study program that's approved, and there are a lot of phase one, phase two, and phase three studies throughout the nation that patients could enroll in."
Eula's doctor told her he didn't know of any trials in the U.S. that may be able to help her. After researching, Jacob says he believes a clinic in Germany could prolong her life, but they'll need $100,000 to get the treatment.
Dr. Waples say many people travel to other countries for treatment.
"Twenty years ago, they were going overseas for treatment, and they still occasionally do," Said Dr. Waples. "They go over there out of desperation, out of known limitations and honest truth here, and they go for a chance, a hope."
Jacob says she's a fighter and that he'll do whatever it takes to help his wife.
"If I had to make a banner and get out on University and try to advertise, to try to raise money, I'll do whatever I have to do," said Jacob. "I love her to death. She's everything, and I don't want it to end."
They do have a GoFundMe set up to help pay for the costs of the treatment in Germany. Click here to donate.