It's no secret that Madison County is growing, but the number of homes for sale is not.
ValleyMLS.com and the Huntsville Area Association of Realtors say that there are less than 1,000 homes are up for sale in Madison County right now. That's lowest number they've seen since they started recording this data over 20 years ago.
HAAR President-Elect Zelda Friedman said, "It's just a great market right now. Put your home on the market. If you're ready to sell it, it's a sellers market. It's a good time."
Since 2014, about 25% of homes sold in Madison County have been newly constructed. Nationally, the rate has been less than half of that.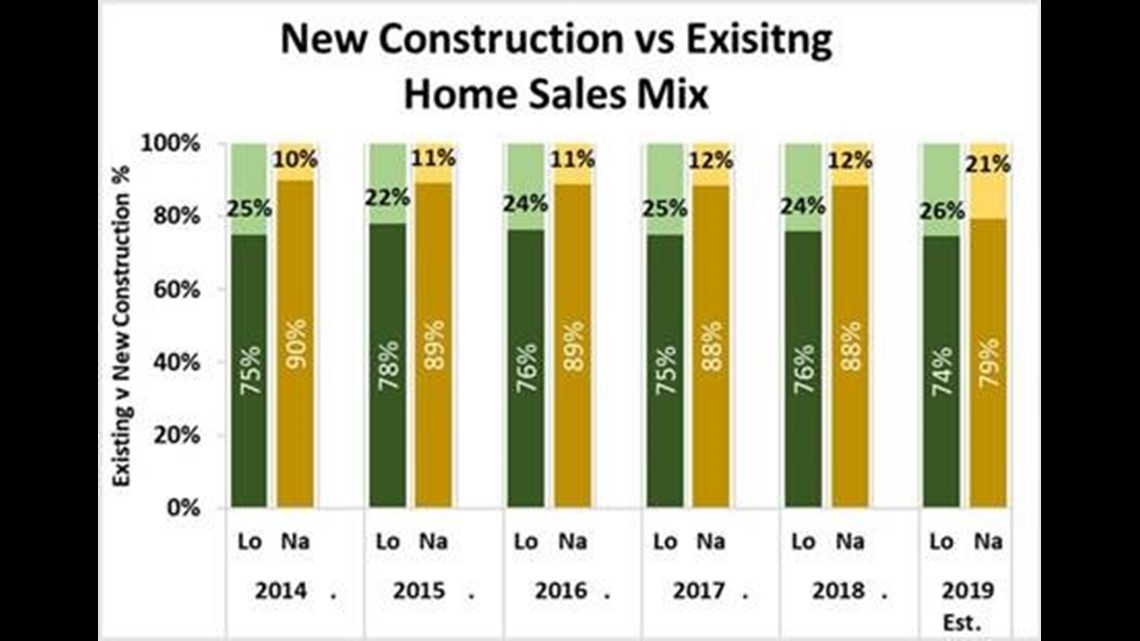 Real estate brokers say builders are fighting to keep up.
"There's a lot of new communities. If you just drive around the area, you can see that the builders are starting new communities, putting those homes up," said Friedman.
New or old, homes here are going fast, and ValleyMLS.com expects this trend to continue. If you live in Madison County and are looking to list your home, you can expect it to be sold in under a month.
Friedman said, "Depending on the price range, then it might be sold the same day. You might get multiple offers if you put it on the market. It could happen that week that you list it. It could be the same day that you list it. It just depends on what people are looking for."
If you're looking to buy a home in Madison County, do it soon. Because there is a shortage of homes on the market, prices are going up.
Click here to see HAAR's most recent special economic report.