If you drove through Downtown Athens Thursday morning, you probably saw tree limbs and debris along the roads and sidewalks. If you got close to the Limestone County Courthouse, there's no doubt you saw crews removing the big oak tree that stood in front of the building.
When the tree fell, it hit five cars. One of them had three people inside.
Holly Hollman with the City of Athens said, "Thankfully they were okay. They were not injured, because mainly just the end of the limbs hit their car."
The storm that rolled through Athens knocked down about 10 trees in the city, but the big oak tree stands out among them all.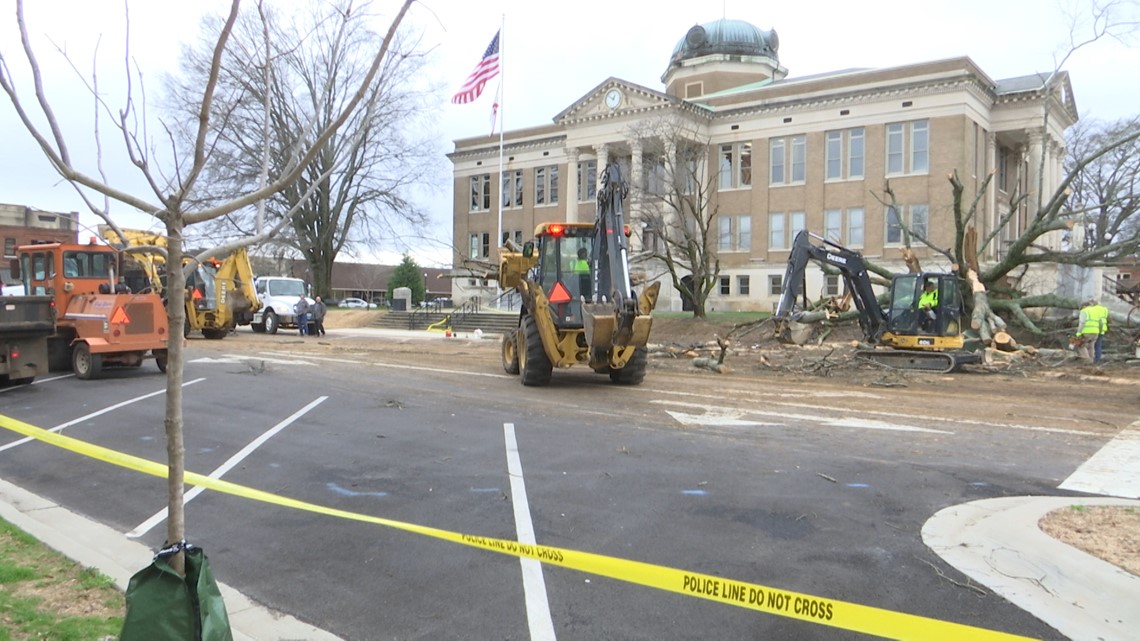 "It just becomes a part of your downtown that's the heart of the city, and it's sad to see it go," said Hollman.
Athens Resident, Gary Dubois, said, "I know everyone would gather around the tree. I came here as a kid. The tree was here then."
People took to social media to share pictures and memories they have of the tree, from listening to music to watching parades under it.
"They used to do election returns here, and a lot of people would sit under that tree, bring their chairs and blankets, and wait to hear the election returns, so it has seen a lot of history," said Hollman.
The tree even had a big part in a local's wedding.
Dubois said, "My daughter, Wendy, had some of her wedding pictures taken in front of the tree, and I've come to take pictures for her since she lives in Maryland."
People are already thinking of ways to honor the old oak tree.
"Athens Rotary, I think, has already started talking about what could we do," said Hollman. "Could we get a tree that's already well established, so that it's a larger tree."
Marion Street was closed due to the damage. It will remain closed until the tree is completely cleared.