The Guntersville High School band had their last practice today before heading to Philadelphia to march in the 2019 Thanksgiving Day Parade.
Guntersville High School's Crimson Guard was invited to play a fanfare of "Oh Come, All Ye Faithful" at the parade.
Senior band member Madalyn Stott said, "This song rocks. It's really fun. It's not like the normal parade tune that you normally hear. It's not just loud and big, it's pretty and has a lot of like different stuff going on. It's really cool."
It will be quite the experience for the band members. They are hopping on a bus early Sunday morning and will start their trip visiting New York and seeing Wicked on Broadway.
Senior band member Selena Basdida said, "I'm looking forward to making new memories with so many people, because this is my first year here, and it feels like I've been here for ages."
They say it wouldn't be possible without support from the community.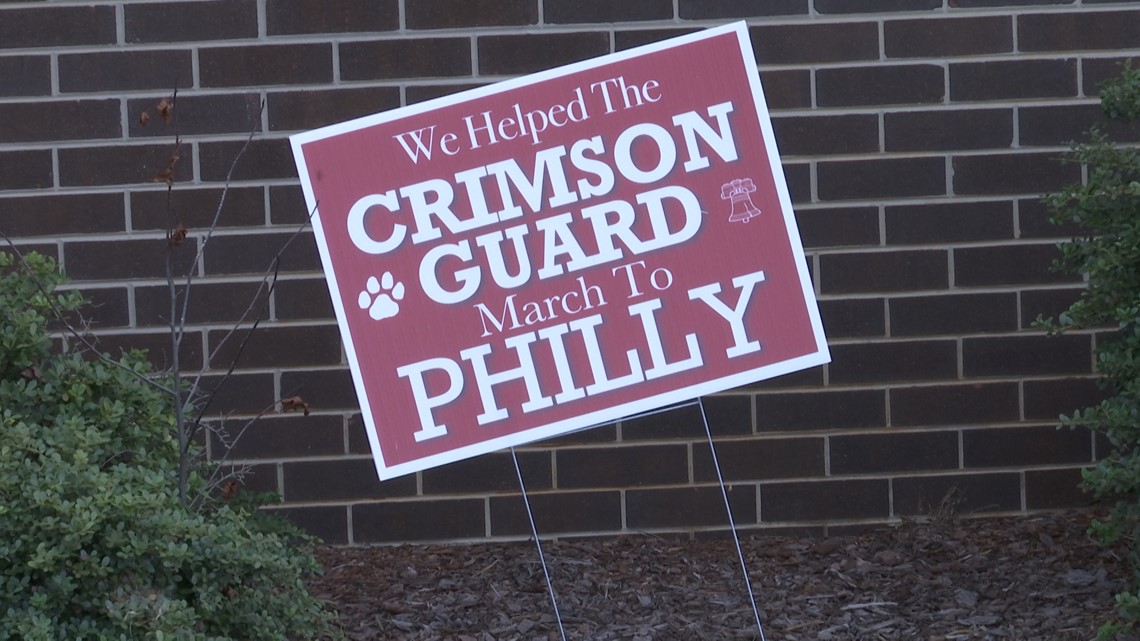 Band Director Corey Hyman said, "A trip like this for us, it costs in the ballpark of $150,000, so it took a lot of community support. We've made sure to have many many fundraisers and the community has really helped us out with that."
The parade will be broadcasted live on Thanksgiving day.