GATLINBURG, Tenn. — Gatlinburg and Sevier County leaders held a ceremony on Friday to dedicate a memorial for the 2016 wildfires.
The 2016 Wildfires Memorial and Tribute Plaza was created to remember the 14 people who died during the tragedy and to pay tribute to first responders who helped the Gatlinburg and Sevier County communities.
"Being dispatched up prior to that area. On our way up, I called my wife and said, 'Pray for us, we're going into harm's way,'" said Tony Watson, the Pigeon Forge Fire Chief.
The memorial involves two separate plazas flanking each side of LeConte Creek, one serving as a memorial to those who died in the wildfires and the other honoring the agencies which responded to them. Most of the funding for the memorial came from the Tennessee Department of Transportation through a $852,293 grant.
Gatlinburg and Sevier County funded 20% of the cost of construction, costing around $333,450, according to previous reports. The construction was done by Robert Campbell and Associates, after Gatlinburg City Commissioners approved a contract with contractor Whaley Construction in September 2022.
"That's the beauty of East Tennessee — the community rallied around us," said Watson.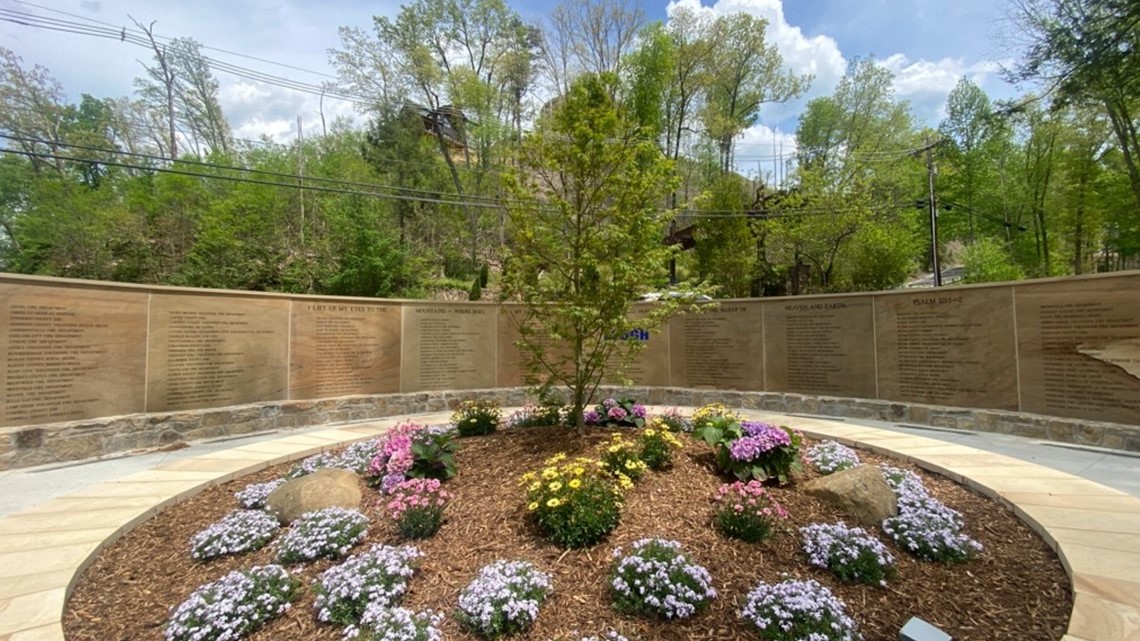 More than 300 agencies from across the state pitched in to help Gatlinburg first responders. The memorial pays tribute to the many organizations that aided the city.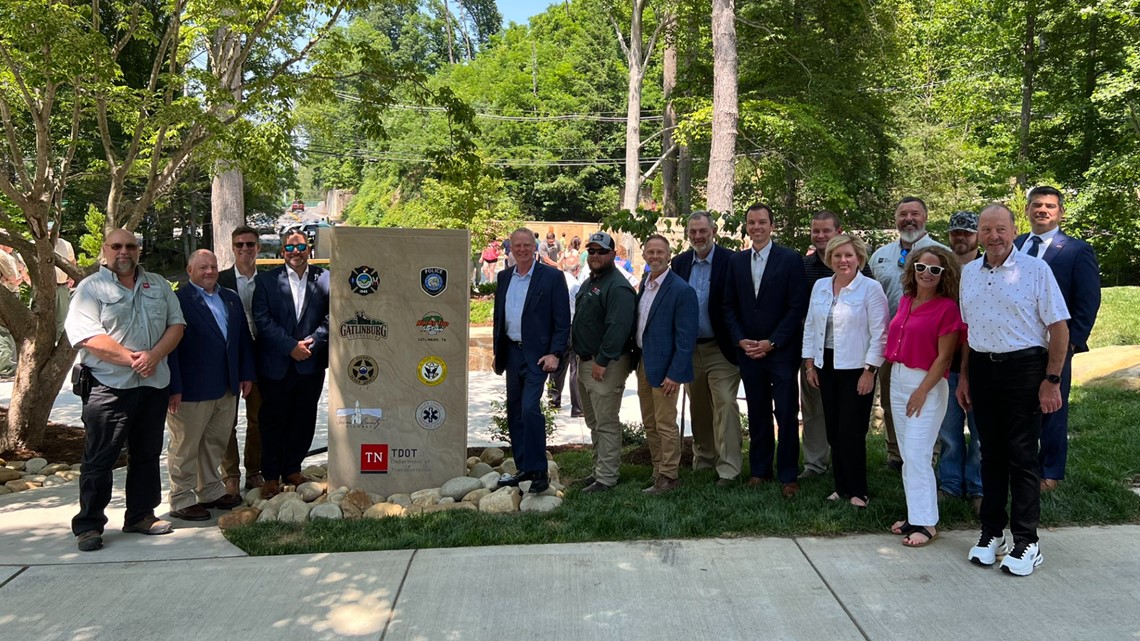 The fires destroyed more than 2,000 structures and displaced hundreds of people. In Aug. 2019, the site where the city originally planned to build it was damaged by heavy rains, so the city moved the memorial to Mynatt Park.
The dedication ceremony was held at Mynatt Park Friday afternoon.
"The event of 2016 will never be forgotten by those that lived here in Gatlinburg, and by those that love coming to Gatlinburg," said Seth Butler, a spokesperson for Gatlinburg.