The severe flooding continues and has caused several parks to close, including Ditto Landing in Huntsville.
On Friday, campers were evacuated from the campground, and the marina was shut down. Grassy areas and parking lots are completely covered by water at the marina.
Right now, workers are boating to their office and have been forced to kayak through the parking lot just to get to the boat docks.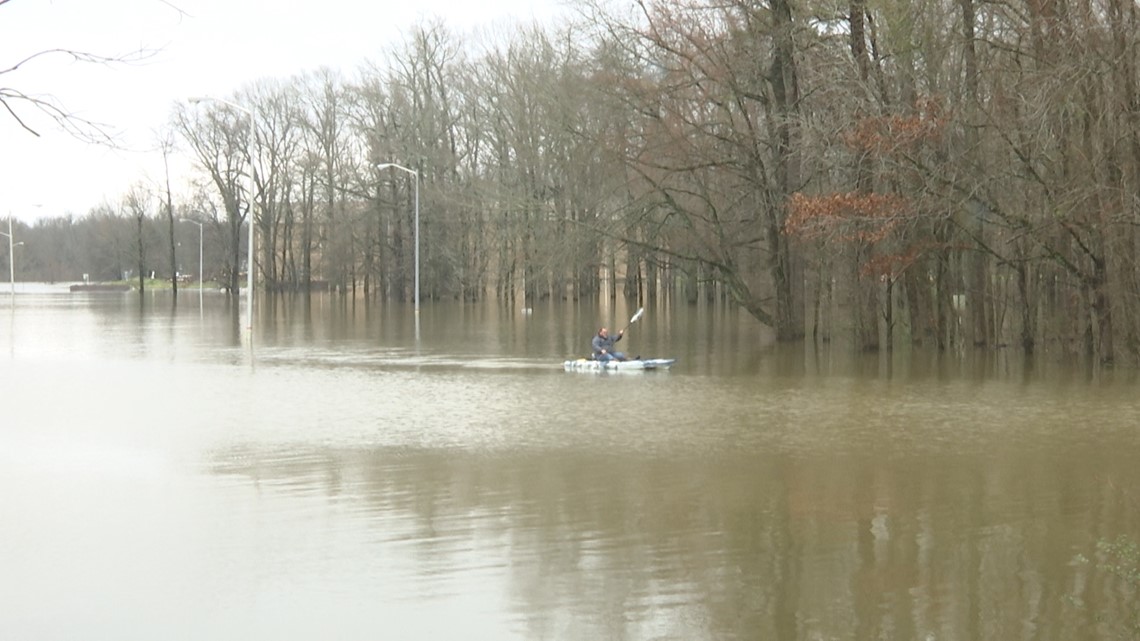 Executive Director of Ditto Landing, Brandi Quick, said, "This is about 12 feet above what a normal winter pool would be for us. It's uncomfortable certainly. It just strains our whole system of the way our docks are anchored."
This isn't the first time the marina has flooded. Last February, flooding levels at Ditto Landing reached very close to the major flood stage of 23 feet.
(Video credit: Pete Dobbs)
Quick said, "We're about 2.5 feet lower at the crest than we were last year which is good news; however, we just air on the side of caution, and we want to make sure that we keep everyone safe."
On Wednesday, it sat at about 20 feet, which is enough for boat owners to be concerned.
Click here to view the most recent water levels at Ditto Landing.
"With the docks elevated like they are, there's no protection in the harbor, so big winds, storms coming through like they're predicting for tonight are a huge concern for us," said Quick.
Ditto Landing will open back up when the water goes down, but because litter and debris will be left behind, they plan on holding community clean up events.
To keep up with the flooding at Ditto Landing and when clean up days and times will be, check out their Facebook page by clicking here.