A giant oak tree fell near the courthouse in downtown Athens, damaging cars and blocking a road.
This video shows the tree down. Several parked cars were hit by the tree. One of them was occupied, but thankfully, no one was injured.
Locals sent in pictures of their memories of the tree:
According to the City of Athens, crews are working this morning (Thursday, Feb. 13) to clear the sidewalk on Marion Street by the Courthouse after an oak tree fell on five cars Wednesday night on the northeast corner of the Limestone County Courthouse lawn. Once the city clears the limbs, workers will remove the four cars remaining under the tree.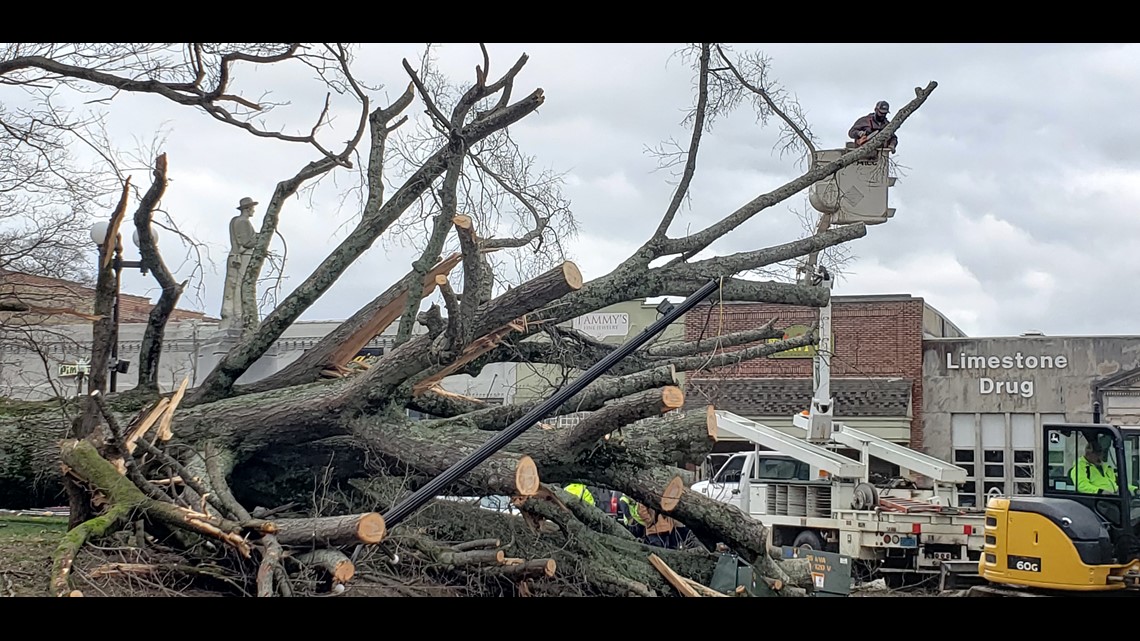 Limestone County will handle removing the tree from the Courthouse lawn. Until the tree is cleared, Marion Street between Washington and Market streets is closed. Pedestrians can still access the businesses on this section of Marion Street.
"Our downtown landscape has changed, but our Classic. Southern. Spirit. remains strong," said city spokeswoman Holly Hollman.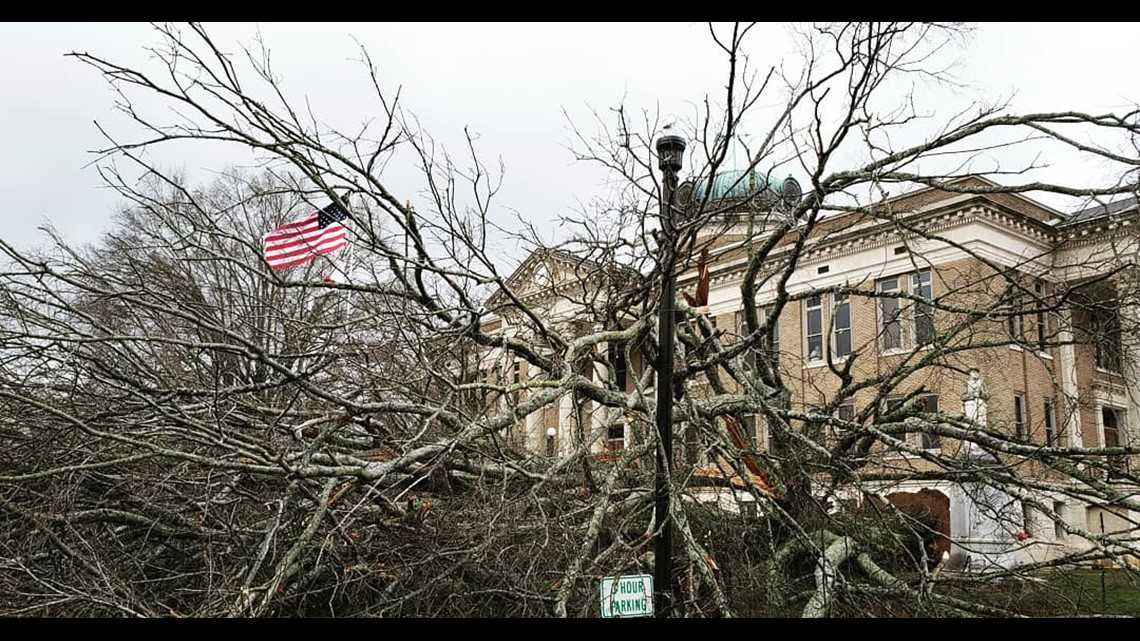 Athens Police will have Marion Street in front of the Courthouse closed until further notice.
About 3,000 customers scattered throughout Limestone County are without power. There are power poles and lines down, and trees are on power lines. Athens Utilities crews are working as quickly and safely as possible to restore power.
Athens Police Chief Floyd Johnson asks that motorists slow down and treat intersections with malfunctioning traffic signals as four-way stops.