The library at Drake State in Huntsville was packed with people on Thursday to hear a lecture from Talladega artist Dr. Art Bacon.
Bacon has been painting since he was a boy and is still doing it today. During the lecture, Bacon told his story of being severely beaten in 1961 for sitting in the "whites-only" waiting area at a train station in Anniston, Alabama.
He says black history inspires much of his artwork.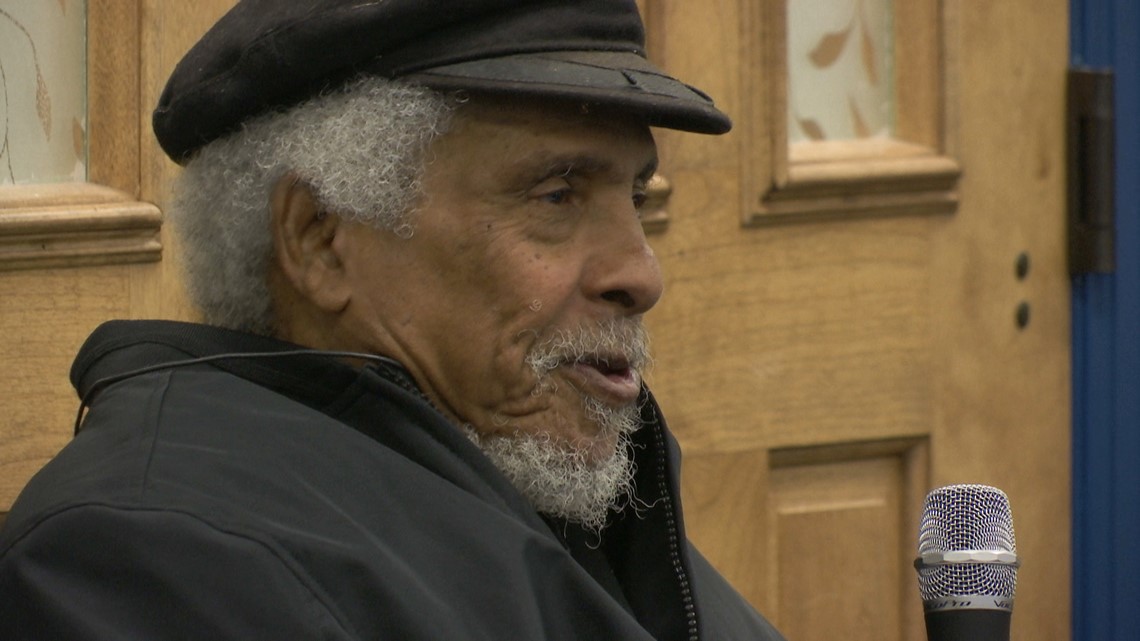 Huntsville resident Doris Carter came to the event to meet Bacon. She still has a piece of his work from the 1970s and says it's important for others to learn about black history through his artwork.
Carter said, "A lot of us do not appreciate black art or art period, and to actually see an artist in person, you know, that just brings history in a full circle."
Bacon studied science in college and became the first black postdoctoral researcher at the University of Miami.
To learn more about Dr. Art Bacon and view some of Bacon's work, click here.