All the way up the mountain in Gurley, you'll find Chief Jimmy Maynard working at the Keel Mountain Fire Department. Maynard is an 18-year veteran, and he's a volunteer.
First responders are literally willing to risk their lives for others, and it's probably the biggest reason I have so much respect for them. Throw in the idea that first response isn't his or her only job, and you have an easy choice for Valley's First Responder.
Maynard recalls how he got into the business.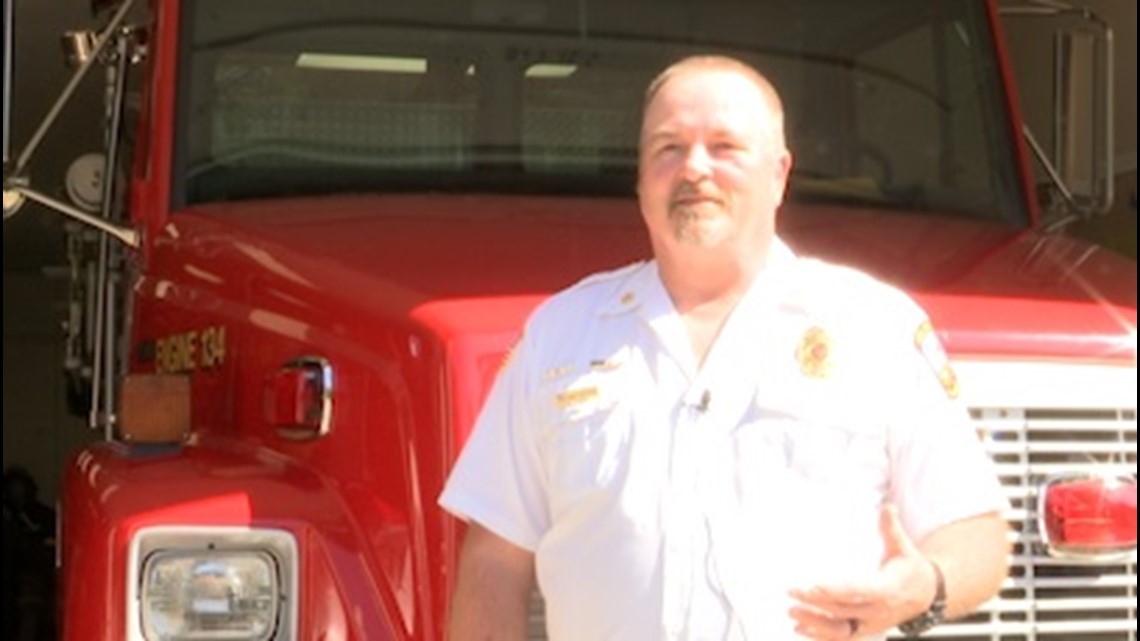 "In August 2001, it was the month before 9/11, there was kind of a call to action. They were about to close down our fire department up here. I hadn't really ever thought about being a firefighter, but at that time I decided to come join."

And he wasn't the only one in his family who jumped on board.

"My wife joined, my son joined, even my daughter was part of it at one time, so pretty much the whole family."
Chief Maynard, who also works at Marshall Space Flight Center, says the most rewarding part of his job is being able to help others, but perhaps what's most enjoyable is the brotherhood he's a part of.
"It's great," Maynard explains. "If we come in for a meeting, it might be 10 o'clock before we go home. Everyone stays, just sitting around and talking."
Maynard knows just how important his job is and says you can never have too many firefighters.
"This is a great hobby, it's a great place to come to enjoy yourself, you help your community. I think everybody should come and join the Volunteer Fire Department. They're needed around the country."