ASTORIA, Ore. — The Astoria City Council has taken a step toward cracking down on motorists who illegally park near "The Goonies" house.
The Daily Astorian reports the City Council held a first reading of an ordinance Monday to modify city code and enhance the fees people will have to pay if they violate parking rules in the neighborhood.
Under the proposal people parking illegally could face a $100 fine.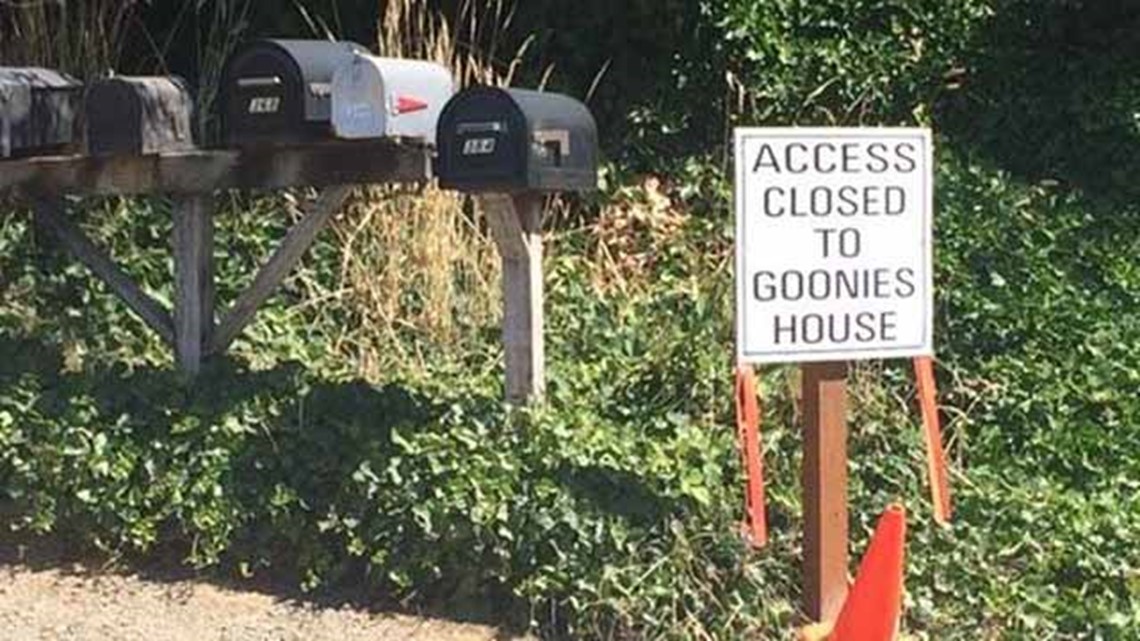 City councilors will hold a second reading and officially could adopt the ordinance at a November meeting.
City Manager Brett Estes and Police Chief Geoff Spalding say the city already has posted signs saying "No Stopping," and "No Parking" in the area with only a moderate level of compliance.