Alabama's infant mortality rate has dropped to its lowest point in Alabama history. However, it still remains higher than the national average, with significant racial disparities.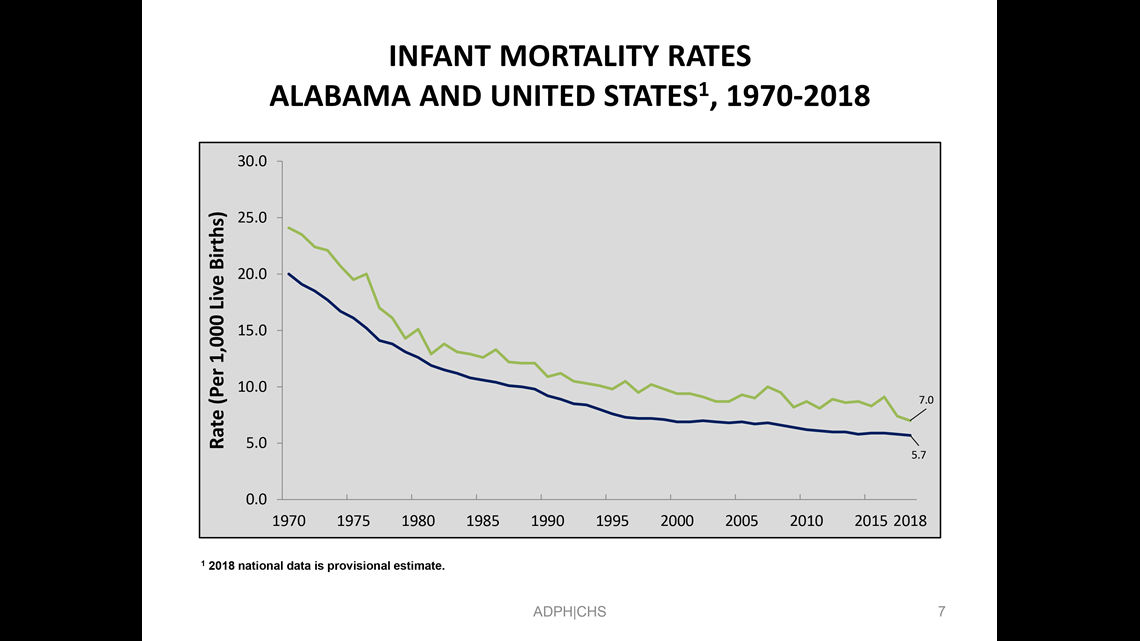 The Alabama Department of Public Health said that the infant mortality rate for white infants fell to 5.1 per 1,000 live births in 2018, while the infant mortality rate for black infants declined to 11.0 per 1,000 live births.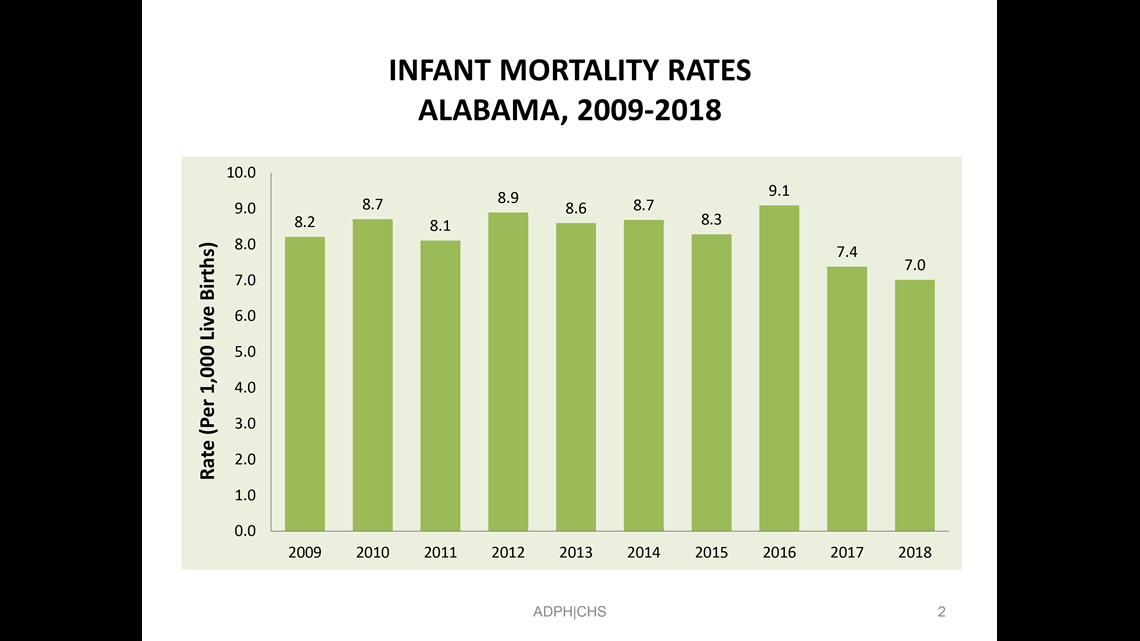 State Health Officer Dr. Scott Harris said, "While we are encouraged that the combined 2016-2018 infant mortality rate is below 8.0 for the first time, we must continue to address Alabama's racial disparities in birth outcomes, increase access to prenatal care, and get women with opioid use disorder to treatment to reduce infant mortality."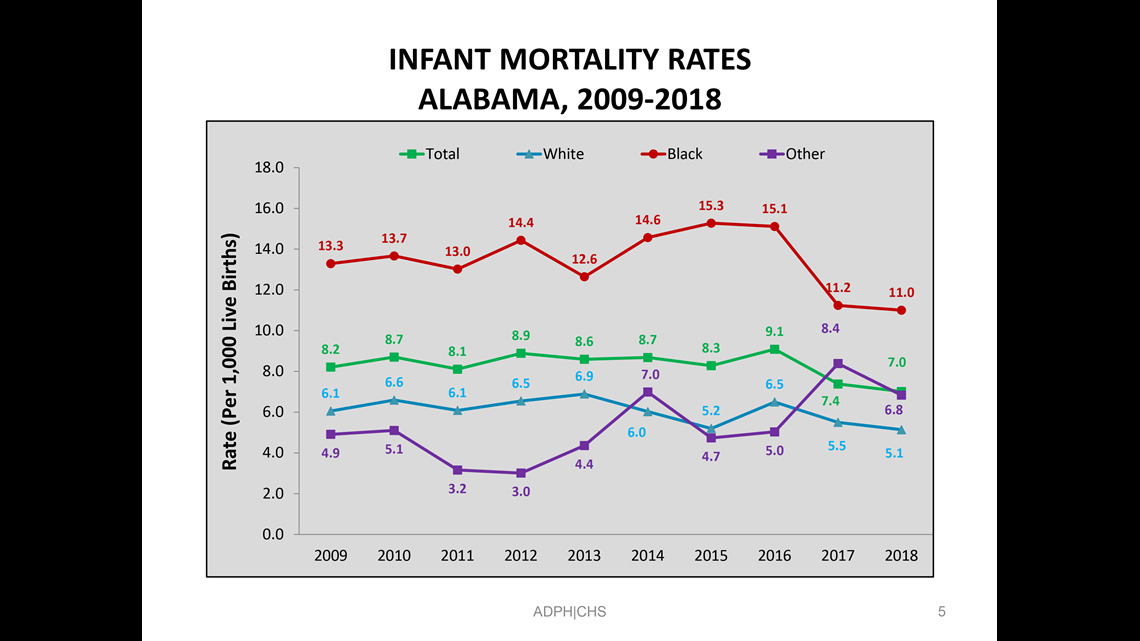 The percentage of births to teens and to mothers who smoke dropped as well.
The top four leading causes of infant deaths in 2018 were as follows:
·        Congenital malformations, deformations and chromosomal abnormalities
·        Disorders related to short gestation and low birth weight
·        Sudden infant death syndrome
·        Bacterial sepsis of newborn
These causes accounted for 50 percent of Alabama infant deaths.

Gov. Kay Ivey said, "I am committed to improving the health of mothers and babies, and I am glad to see the infant mortality rates in 2017 and 2018 have improved from the rates earlier in this decade."
View the complete report here: