Kara is number 10 in our 12 Strays of Christmas!
Kara was found roaming the streets in DeKalb County.
"She was covered in fleas, and smells like pee. She still smells like pee, so we have to work on the baths right now. We're actually giving her medicated baths due to all the fleas she's had," said Chyna Barksdale with the Greater Huntsville Humane Society.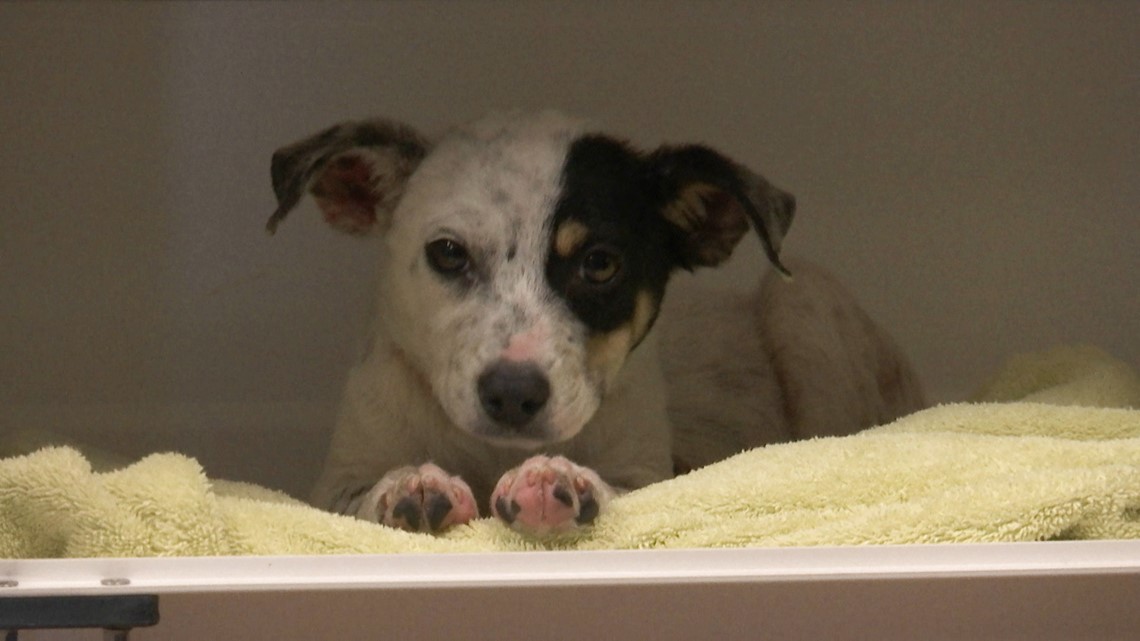 Employees at the shelter say Kara is likely a medium sized breed.
Barksdale said, "She looked like she had an embedded collar around her neck. You can just tell she had something wrapped around ther, so she definitely wasn't taken care of at all."