She may look petite, but Joy Kent has aheart that's bigger than most. Joy is a military veteran and retiredcaptain who spent 18 months in the Vietnam War as a nurse. She spentten years serving our country, playing different roles within thattime.
She recalls, "I was in the Air Force, and then I switched to the Army to go to Vietnam. I guess you'd want to call it patriotism."
During her time in the military, Joy also saw many different places – she spent time in Australia, Bangkok and Hong Kong. She was also bounced around in the year and a half she was in Vietnam nursing soldiers back to health.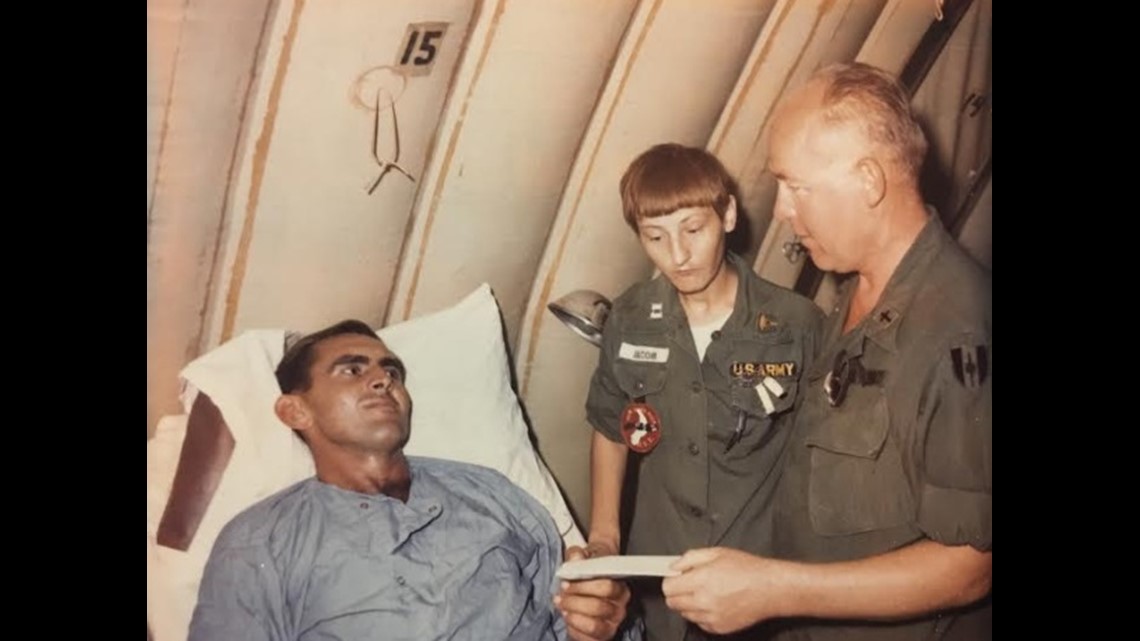 "I started out at 7th Surgical Hospital in Củ Chi, then they closed the hospital there and transferred the nurses to different hospitals. I spent about a month in Saigon – 3rd Field Hospital – and then I transferred to the 45th Surge in Tây Ninh. I stayed there until I got out."
Joy spent a total of 42 years as a nurse. Even though war heroes might have some of the most brutal injuries you could ever imagine, she says the most grateful patients were in Vietnam.
"The guys were so appreciative and thankful for everything we did, and no complaints or anything else."
While serving our country, joy got to meet some pretty big names. Those names include Bob Hope, Frank Sinatra, Jr. and one of the greatest baseball players who ever lived – Stan Musial. But these days, joy is big into football. She tells me about her favorite teams.
"I'm an Alabama fan. I'm also a Louisiana Ragin' Cajun fan, and I'm a Tulane fan."
According to the Vietnam Women's Memorial Foundation, about 11,000 U.S. military women were stationed in Vietnam during the war. About 90% of them were nurses, and many were volunteers.