According to the National Fire Protection Association, just 7% of firefighters are women. So I knew what I had to do – I set out to find one as our next Valley's First Responder. During my search, I came across Brandy Williams – a 22-year veteran, who during that time, went from volunteer firefighter all the way up to deputy chief. Her job now is a smooth ride, but in the beginning, the road was bumpy.
"In the beginning, it was a little challenging," she recalls. "There were no females working here at Madison Fire. There had been a couple females previously, but there had been several years when there were no women here at this department, so it was a little challenging. You did have to prove yourself; everybody was looking to make sure you could actually do the job. But after establishing yourself, it was just like you were one of the guys."
While female firefighters may be rare, Williams says she always knew this is what she wanted to do.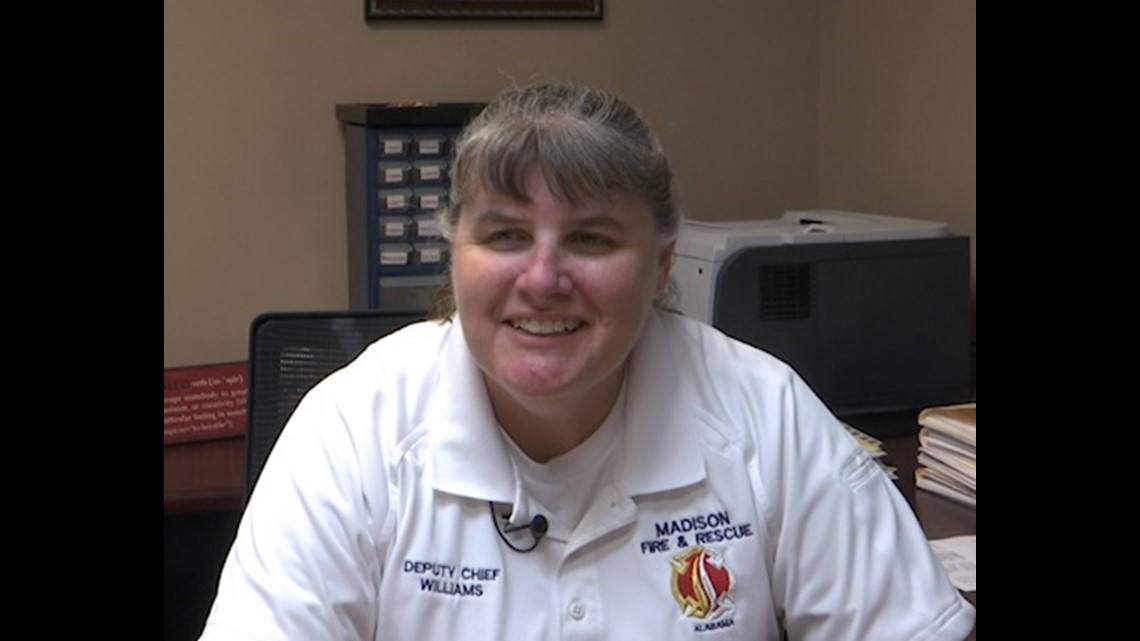 "I've wanted to be a firefighter ever since I was a kid, just like every other kid. I actually had some family in the fire service."
As a deputy chief, Williams doesn't ride a truck or chop down doors. Instead, her work is mostly administrative. But just like your typical firefighter, she never knows what to expect in any given day.
"I can have a plan of things I need to get accomplished for the day, but like everything else, there are other things that need your attention, things that pop up that have that you have to get done within a certain time frame. So everything else you needed to get done has to take a back-burner. A fire truck may break that day, and then we have to work to get it back in service.
Williams likes being a part of Madison Fire & Rescue, and loves the idea that their relationship with the community goes beyond putting out fires.
"I would say the people who work here, they really care about what they do, and they really care about the community – they're very community-driven. It's nothing for us to have two or three community events throughout the course of the day. We may be doing a truck show-and-tell to the preschool, we may be teaching third-grade workbooks in the schools or we may be taking our virtual reality program out on the street to an event. It's really an endless number of possibilities."