DavidStamm, a criminal investigator with the Madison County Sheriff'sOffice, grew up in a military family. His grandfather served as farback as Korea, and his father, The Gulf War. He eventually served ourcountry himself. As a military kid, he never stayed in one place fortoo long – a big reason he loves the job he's been doing for thebetter part of 17 years.
"Basically when i got out of the Army, I liked to be on the move," recalls Stamm. "This is the best job to be on the move, constantly going from place to place."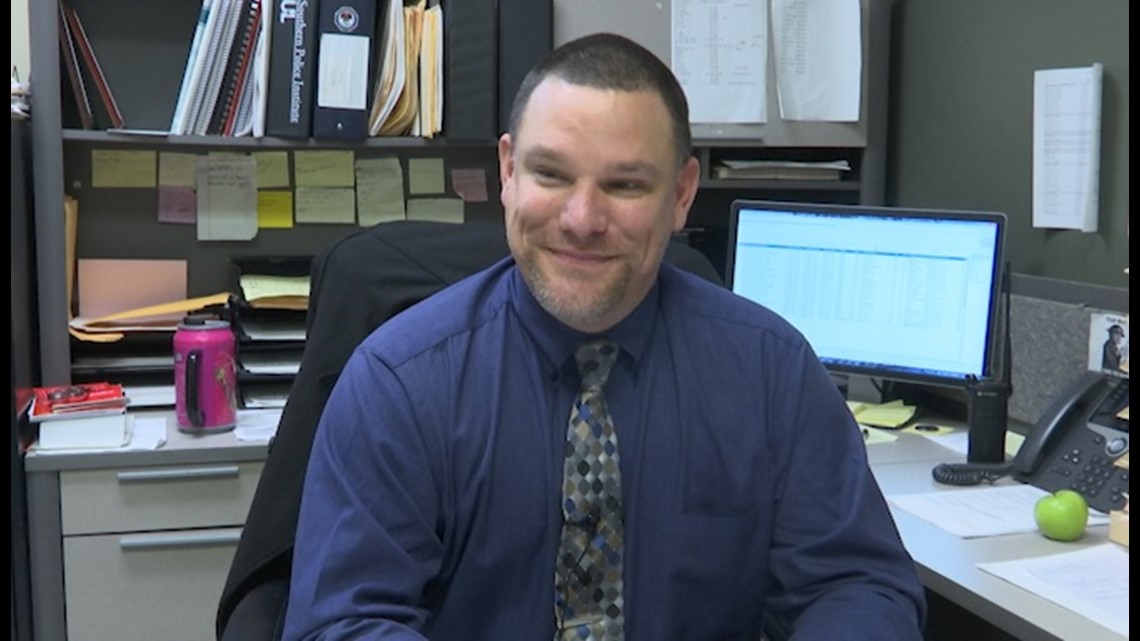 Hegoes into work day after day, ready for whatever is on the docket.
"We come by the office every day, and we get our new cases. We go out and try to solve those cases."
Sounds simple enough, right? Well, think again.
"There's nothing ever routine," Stamm tells me sternly. "You can go to a simple theft case or some criminal mischief case that could turn into an all-out fight. It just depends on the different situations."
But Stamm can always count on others there to have his back, just as they can count on him to have theirs.
"We've got other investigators here, and we help each other out. We get together on search warrants, and look for people who are wanted on warrants – things of that nature."
Stamm,who's gruff but always smiling, takes an old-school approach to makehis job a little more enjoyable.
"I always say I like to help folks, but then again somebody told me years ago, it's not about that. It's about going out here and chasing the bad guys," he says with a smile. "That's what I like most about the job."