HUNTSVILLE, Ala — Officer Hartis Lowman, Jr. has been a staple in the Huntsville community for nearly three decades. To this day, he has no regrets about the decision he made to join the HPD family.
"When I was younger, I decided that I would put in for being a police officer or the sheriff's department," Lowman remembers. "I did get an acceptance from both of them, and I chose to return the Huntsville Police application. It's been 27 years. I've enjoyed it, and I'm still enjoying it."
The reason he's been here all this time? The people he works with and the people he works for.
"I've enjoyed the people that I've had the opportunity to work with, and I've also enjoyed the communities that I've worked in," he tells me gratefully. "I think that was a big part of my staying where I have been for the last 27 years - just the fact that I enjoy working in the community and the people that I did get to meet within the department."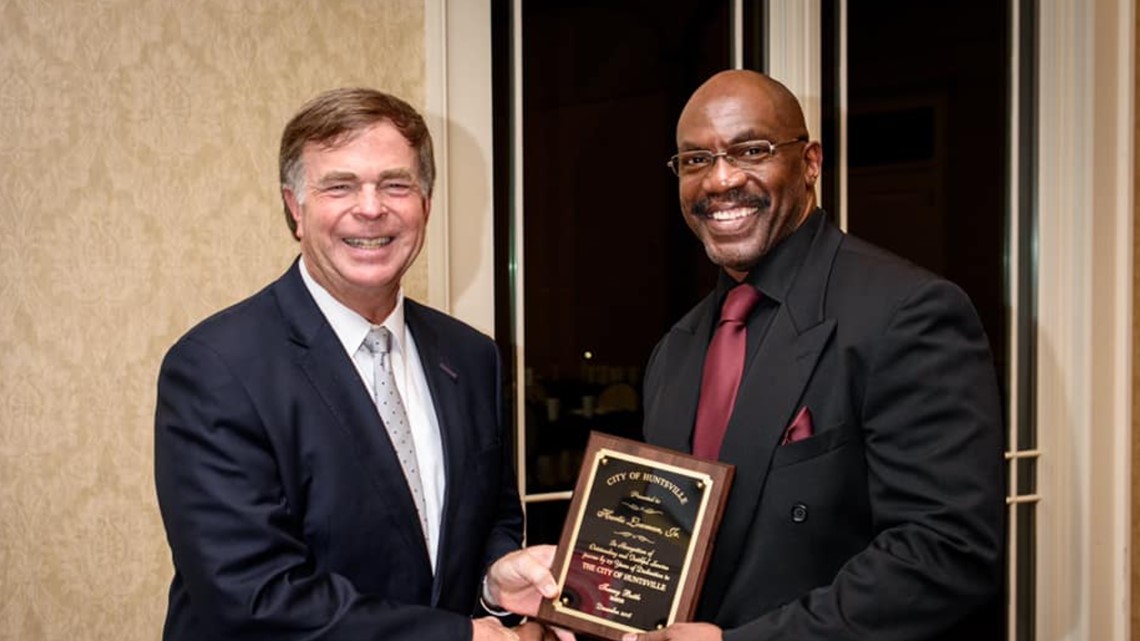 Officer Lowman is well aware of how law enforcement has been perceived here in 2020, but he wants the community to know that a bad seed here and there, shouldn't - and doesn't - speak for the whole bunch.
"I've seen a lot change in the 27 years that I have been here. We're not as, I guess you can say 'liked' as we used to be," Lowman says with a tentative smile. "But the majority of us are good officers, and we do what we know we're supposed to do and we do it the correct way."
Lowman is currently an elementary school resource officer. He likes the idea of keeping kids protected, but the assignment also gives young students the chance to know what police officers are really all about.
"A lot of times when you meet people who are already grown - like teenagers - they sort of already have their mind set as to what they think of you. But as you interact with the children - the younger children - they're more curious about what you do, and you can explain to them what your job is and the role that you have within their communities."
If you'd like to nominate someone to be our next Valley's First Responder, click here.