SCOTTSBORO, Ala. — Alabama was represented well at Sunday night's 95th-Annual Academy Awards telecast. Native son Daniel Scheinert is the director of "Everything Everywhere All at Once," which won seven trophies, including Best Picture and Best Director.
Scheinert accepted his awards in a striking black tuxedo suit that led to the all-important question, "Who are you wearing?"
The answer, according to his mother, Becky, was "Unclaimed Baggage," based in Scottsboro. The shop, according to its operators, attracts more than a million shoppers each year from all corners of the globe.
"We were thrilled to see one of our very own items on the Oscar stage," said Jennifer Kritner. "Each item we find and sell at Unclaimed Baggage has a unique story and leaves the store with a bright new future. Who knew this item would find its way to the one of biggest nights in entertainment?"
The 50,000 square-foot store's stock, as its name suggests, comes from airlines that have been unable to return lost luggage and its contents with their original owners. The operators also run a charitable arm, Reclaimed for Good, which donates products and some profits to organizations around the world.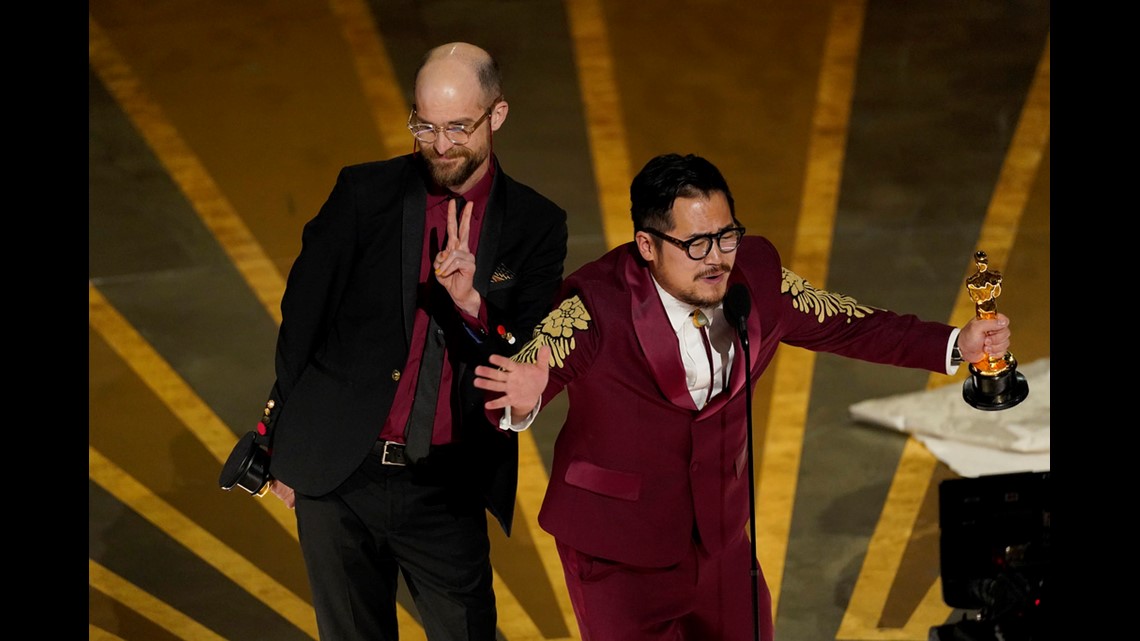 Scheinert shared honors Sunday with collaborator Daniel Kwan.
When they won for Best Screenplay, Scheinert railed off the names of his favorite school teachers, saying, "you guys all inspired me and taught me to be less of a butthead."
And Kwan said "my impostor syndrome is at an all-time high." He called Scheinert "my confidence. He is the person who told me I was a storyteller before I believed it."
The Associated Press contributed to this report.